Hello, everybody!
Yes, it's me again- the same person who promised to post once a week and hasn't posted in over ten days. 
My excuse is that I'm in a summer camp which actually takes up my whole day. I finally am writing a post because I finished my work an hour early. And also because I'm sick of ignoring my notifications and not posting anything.
It definitely feels good to write a post again. I feel like with the world changing around us so quickly, time is just flying by and even though I posted ten days ago, it feels like a month. Honestly, there are so many things I wanted to do that I didn't get a chance to and so many things that I never even thought I would have done that all happened in the first half of 2020.
Aside from the quick identity crisis, this tag is actually going to be focused on books. Part of me wants to write a long post explaining why we should defund the police but I also just want to read a fluffy contemporary novel even though I'm sort of in a reading slump right now.
Hopefully I'll get a chance to satisfy myself in this post!
This tag was originally created by IsThatChami and EarlGreyBooks. I don't know if I was tagged (like I said, I haven't actually checked notifs in… weeks) but I want to do this tag anyways!
1. Best book you've read so far in 2020.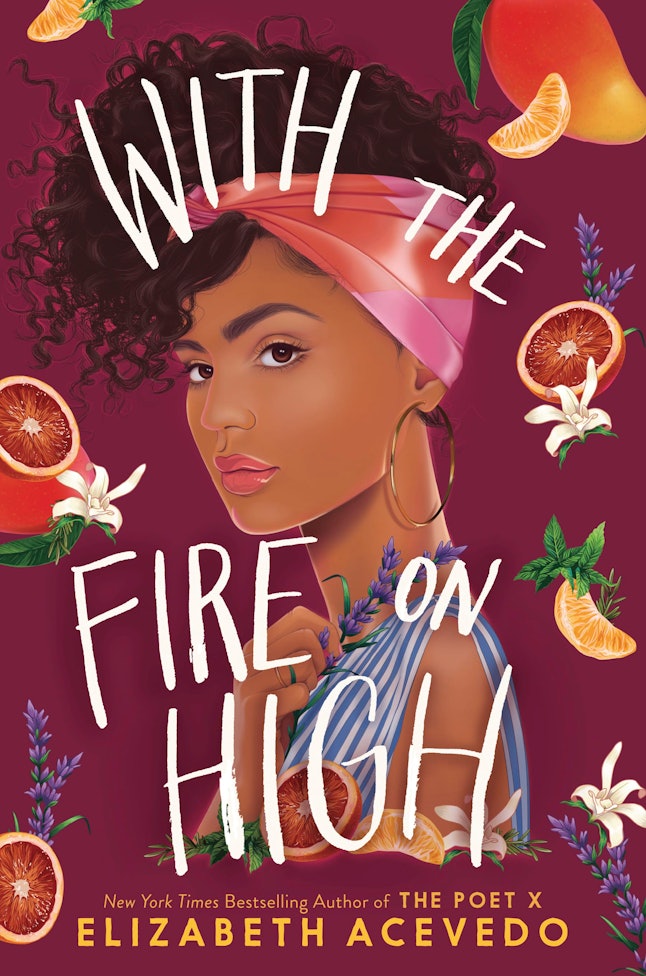 This is a really hard question for me, someone who can never make choices, to answer- especially because I've actually read a lot of really good books this year! I think I have 10 five-star reads this year (which I'm really happy about !!).
I guess I have to pick The Raven Boys, because it was the first book in a series that I ended up LOVING, and With The Fire On High because it's just a beautiful book- inside and out! (also, it has amazing themes. seriously.)
2. Best sequel you've read so far in 2020
I'm happy to say that I actually have an answer for this question. Crooked Kingdom, by Leigh Bardugo, was a really good companion to Six of Crows. I'd even go as far to say that it was even better- because Kaz was actually likeable 😉
The only other sequels I have read so far are The Raven Cycle books (which I already mentioned) and the Avatar comics, which just don't seem like a "better" choice 😂
3. New release that you haven't read yet, but want to
Okay, 1) I AM SO PUMPED TO READ THIS. 2) The premise is about a South Asian Muslim lesbian and a Black, Brazilian bisexual girl falling in love. Oh, also, did I mention mehndi/ henna? Basically the best thing ever?
I'll be damned if I don't love this book. Honestly I've hyped it so much in my head that I'm actually nervous to read it now…
4. Most anticipated releases for the rest of the year
Okay, LOOK AT THAT COVER. It's so gorgeous! Aside from the fact that this cover is SO beautiful and it has a gorgeous Desi girl on the cover (!!), the premise is making me want to cry. Hindu mythology? Fantasy? Space? Oh god, I already know I'm going to love this.
I'll be on top of the moon if this book makes its way into my five-star list because this is actually the only book I have/will read that is based on Hindu mythology, other than Aru Shah (which I've been procrastinating on reading because my expectations are already too high- my favorite author presents it, and it's Hindu mythology? It's too good to be true 😭).
5. Biggest disappointment
Yes, this pains to me to say. Yes, I'm going to say it anyways.
Admittedly, I rated this book three stars- which isn't that bad, honestly. But for me, every other book I've read so far has been above this rating which makes it my lowest rated book of 2020. (I did DNF one book, but I'm not counting that.)
Also, it was just disappointing. I really wanted to enjoy it, but even going into it I knew that there was no way I was going to love the main character, Coriolanus- yes, President Snow himself.
Who told Suzanne that this was a good idea?
I heavily rely on characters and character development for me to actually like a book, and for a book with a pretty unlikeable MC, I rated this pretty highly.
6. Biggest surprise
It's not that I expected to not like Girl Made of Stars- I just never expected to read this. It was somewhat of an impulse decision- at 9 PM after finishing another tearjerking and amazing book, I decided that it was a good idea to tear my heart out of my body for the second time that day.
I loved this book so much, and I recommend it to EVERYONE because it's so important and so beautiful and so poignant.
I really wanted to review this book here, on my blog, but I realized that it's so personal to me and I just can't write a review of it that's coherent, insightful, and also doesn't sound like a tearful word vomit.
7. Favorite new author (new to you or debut)
I could choose Maggie Stiefvater, Elizabeth Acevedo, or some other amazing authors whose books I read this year for this prompt, but I really want to mention Alice Oseman.
Almost everyone in the book community has read Radio Silence, and I'm probably the last person to have read it, but it was new to me this year and I completely loved it. Everything about this book left me breathless, and those are the types of books that I really love.
8. New fictional crush
I'm not one to have that many fictional crushes in certain genres like contemporary, which I read a lot of this year (but if I do I will obsess over them), so I'm almost tempted to mark this as a N/A, but I will pick a character who I love but don't exactly have a crush on.
Gansey, from The Raven Cycle, was probably my favorite character from these series (he's underrated !! yes the books are all so hyped and all the characters are loved but GANSEY 🥺), and I might go as far as to say that I have a fictional crush on him? He's definitely the top contender right now.
I definitely ship Sargensey more, though.
9. Newest favorite character
I really want to say Gansey again, but I made a promise to myself to a) not repeat books and b) stay under 1000 words. I failed the second one, and I better not fail the first one.
Oops, I already repeated With The Fire On High, but I would be lying if I said I didn't love Emoni, Emma, and Gloria with all my heart. In Felix Ever After, I absolutely loved reading from Felix's perspective! His character was so well-written and I adored Leah, too.
Every Other Weekend is a book that is actually marked as December 2019 on my shelf,,, but I'm fairly sure that I went back and read some of it again (does that count? I don't think so? oh well) so I'm going to include it.
Adam deserves so much love and I want to give him a huge hug for being the sweetest ever. Thank you for existing, Adam. 
10. Book that made you cry
Other than Girl Made of Stars, this is the other book that I distinctly remember crying while reading- I know that I cried during Every Other Weekend and probably sometime during The Raven Cycle, but I cried so much during Far From The Tree.
All of these characters deserve hugs, but reading about Grace and Peach's story and Joaquin's story especially made me so emotional.
11. Book that made you happy
This was such a wholesome book! The main characters Deja and Josiah (whose names I KEEP FORGETTING) were the sweetest, and I admired the casual representation- we love to see it! Deja is a curvy Black LGBTQ+ teen and Josiah is a sweetheart. We need more of all of these representations in our books 😉
12. Most beautiful book you've bought so far this year (or received)
Definitely this book! I mean, look at the cover- it's so gorgeous, and it was actually designed by the author herself!
This book is based on Bolivian politics and history and is also #OwnVoices, which is why I was really excited to read this book and own my own copy of it! (no, I'm serious- it's even prettier in person)
13. What books do you need to read by the end of the year?
WHY IS THIS QUESTION HERE? Oh, right- to remind me that I need to read (which is absurd and totally unfair because that takes work?? and I do NOT want to put in work??).
Anyways, I'm just going to list names here because I'm tired and this took me two hours to write and I'm tired.
the henna wars
star daughter
re-read of the Percy Jackson series !!
the poet x because elizabeth acevedo is amazing
aru shah books because it's indian and why have i not read it yet??
a match made in mehendi because once again, INDIAN
i'll be the one by lyla lee because a fat queer korean protagonist!!
more lgbtq books, more books by Black authors
---
YES, I'M FINALLY DONE!
(this also is over 1500 words but we're not going to talk about that)
Have a wonderful day everyone! Remember that a) drink water ! b) BLM is still as relevant as ever c) "independence day" is BS- it is celebrating a country built on the back of slaves that still doesn't grant BIPOC and LGBTQ+ people rights d) don't procrastinate on writing your blog posts like me !! and e) abolish/defund the police my babies 🥰
Before you click away, HERE is an extremely comprehensive list of in-depth resources that you can use and sites that you can donate/sign/share for the Black Lives Movement. More information for donations can be found here, at the BLM carrd.
P.S. I was too lazy to make a featured image for this post which is why we have fireworks!! The only semi-decent part of the 4th of July other than the fact that I was granted a blissful day off from math!