Hey everyone!
We all know that ever since people started social distancing, Youtubers and bloggers started to post lots of self-care and mental health-related posts more often- which is awesome! But as someone who often doesn't really relate to any of these tips, I thought it would be useful to post actual ways that I've been staying sane during quarantine!
This isn't to bash anyone who finds tips like "go outside" and "drink water" helpful- actually, I use them too! It's just that I feel like self-care is more than just skincare or organization.
That's why these four things are actually concrete actions that you can take to take care of yourself.
---
Listening to music while I go to sleep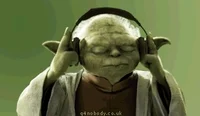 Listening to music while I go to sleep is surprisingly really helpful for me. It helps me relax my mind and slow my breathing so that I can fall asleep faster.
I'm actually someone who has a really hard time falling asleep quickly because my mind is always racing and I actually create stories in my head (only me? okay) but playing relaxing music on the Google Home while I'm laying down in my bed is really nice.
Some people find different songs relaxing- for me, the Guru Paduka Stotram makes me nostalgic and want to fall asleep. It's something that my mom has played for me since I was a little baby and it makes me feel connected to my spirituality and culture.
Also, it's seriously relaxing.
---
Reading via audiobooks or physical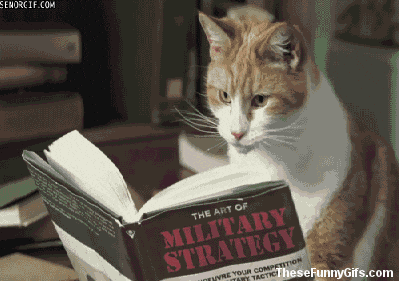 Okay, maybe this is a little bit basic? But I strongly believe that reading is self-care! If you're like me and you love to read (well… yes because all of you are basically book bloggers) then books and reading, no matter what sort of format, is something comforting to you.
Right now with everything that's going on in our world, reading can whisk you to another world which is especially relevant. No one wants to be existing here during these times. This is why even if you are in a slump, you NEED to start reading again. It's an order from me. I promise- it'll help you out.
There's a reason why I said physical or audiobook, though. Physical books are definitely the best because they ground you and are basically everyone's favorite method to read, but I totally get that not everyone has access to physical books because libraries are closed, shipping takes forever, and some of us just don't own a lot of books (yes, I am salty about this).
Audiobooks are also kind of elite, but I'll be forever recommending Scribd. I seriously love it. If you have access, audiobooks can be pretty nice to listen to! Personally, I absolutely cannot multitask while listening to them and they take a lot longer to read than ebooks or physical books BUT I promise if you have a good narrator and a good book, it's a cool idea to try out!
---
Doodling and making simple art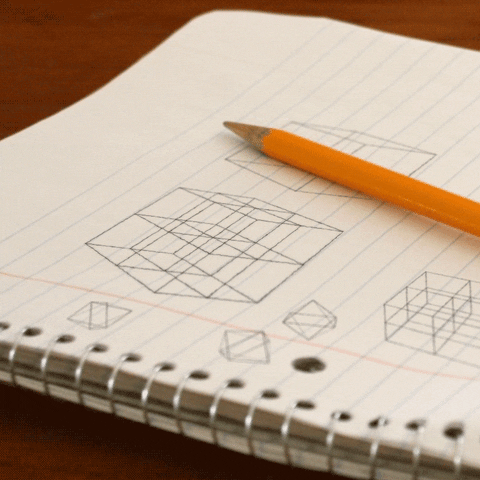 Okay, before you cancel me, hear me out. I know that not everyone is great at art and lots of y'all are like me- really interested in becoming better but not really that great at it. Yesterday I decided that instead of watching YouTube to pass time, I was going to actually draw things that YouTubers tell me to for once XD. And I did! I actually used AmandaRachLee's channel and had a lot of fun doodling and spending time.
Also, it doesn't need to be complex at all! I actually just wrote my name and filled it in with floral doodles. It came out pretty damn well if I say so myself 😉
The whole point of this exercise is to relax and put away your phone and just draw, letting go of everything else so it definitely counts as self-care.
---
Allowing myself to indulge in treats
Lots of self-care lists might have things like "remember to eat healthily" and "don't have too many oily or sweet things" but mine is going to be the opposite.
Don't get me wrong- eating healthy is incredibly important! I like to pride myself on eating healthily (but let's be real my mom is the real hero here)- the only junk I consume is non-dairy ice cream and occasionally if we bake something I'll have that (keyword: occasionally) but I actually eat really well- I'm vegetarian-trying-to-go-vegan which already makes it easier to be healthy for me.
BUT. It's also really important to allow yourself treats. Indulging on sweets and foods that make you happy is also really important and I think it's a key part of selfcare!
That's why you should allow yourself to snack on yummy foods sometimes (but obviously don't overdo it). I firmly believe that we shouldn't be so hard on ourselves regarding diet culture and not eating certain foods (haha what a hypocrite, coming from the vegetarian right? but that's different, it's an ethical choice and I could talk more about it but that's for another day).
I hope this post gave you some motivation to get off of your laptop/phone and do one of these activities! Even if it means eating a couple of chips 😉
#I'm-proud-of-myself-for-keeping-my-post-under-1000-words
Also, thank you so much for 400 followers! I just hit it about five minutes ago lol.
Before you click away, HERE is an extremely comprehensive list of in-depth resources that you can use and sites that you can donate/sign/share for the Black Lives Movement. More information for donations can be found here, at the BLM carrd.