Hey everyone!
We all know that ever since people started social distancing, Youtubers and bloggers started to post lots of self-care and mental health-related posts more often- which is awesome! But as someone who often doesn't really relate to any of these tips, I thought it would be useful to post actual ways that I've been staying sane during quarantine!
This isn't to bash anyone who finds tips like "go outside" and "drink water" helpful- actually, I use them too! It's just that I feel like self-care is more than just skincare or organization.
That's why these four things are actually concrete actions that you can take to take care of yourself.
---
Listening to music while I go to sleep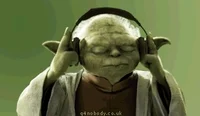 Listening to music while I go to sleep is surprisingly really helpful for me. It helps me relax my mind and slow my breathing so that I can fall asleep faster.
I'm actually someone who has a really hard time falling asleep quickly because my mind is always racing and I actually create stories in my head (only me? okay) but playing relaxing music on the Google Home while I'm laying down in my bed is really nice. Continue reading "Four Ways I've Been Practicing Self-Care While Stuck At Home (coming from a skeptic)" →