Hi everyone!
As I've sat down to write this post, I've been interrupted over five times.
Maybe it's a sign for me to not write this post?
Anyways, I finally pushed my parents and brother away and I'm ready to finally, finally write a blog post. First of all, I missed you all so much! I miss being a part of the blogging community, waking up to so many notifications, and reading all of my friends' posts. I missed that a lot and I can't wait to jump back in the flow of it.
Now, why have I been so MIA lately? Well, firstly, a lot has been going on in my life. I've had to start prioritizing what I want to do and what I don't have time for. Obviously, blogging took a bit of a backseat on this. I don't really regret it- it allowed me to do so much more- but I want to come back and learn how to manage my time, but with blogging this time.
That's the gist of it, basically. I'm planning to do a longer post about myself at the end of year (speaking of which- can you believe it's December? because I absolutely cannot) but for now, I want to give you all the sort of content that you've been missing!!
I know a lot of people who don't know a lot of fantasies written by BIPOC authors.
If you're not sure what BIPOC stands for, it means Black, Indigenous, People of Color. It's a similar acronym to POC (people of color), but it specifically highlights the separate experiences that Black and Indigenous folks experience. I say it like bye-pock and if you don't know me, I'm BIPOC as well!
That's a pity, because there are so many amazing fantasies written by authors of color that people really are sleeping on. Originally when I started this post, I had it as 7 books- then I realized that it might be even more valuable to narrow it down to the most underrated of the books, in my opinion at least. Most of the books on my list I had screamed about on my blog already (Children of Blood and Bone? We Set The Dark on Fire? Girls of Paper and Fire? Ring any bells?) so I wanted to try out screaming about books that I don't talk about as much.
So let's get into it!
1. The Kyoshi Novels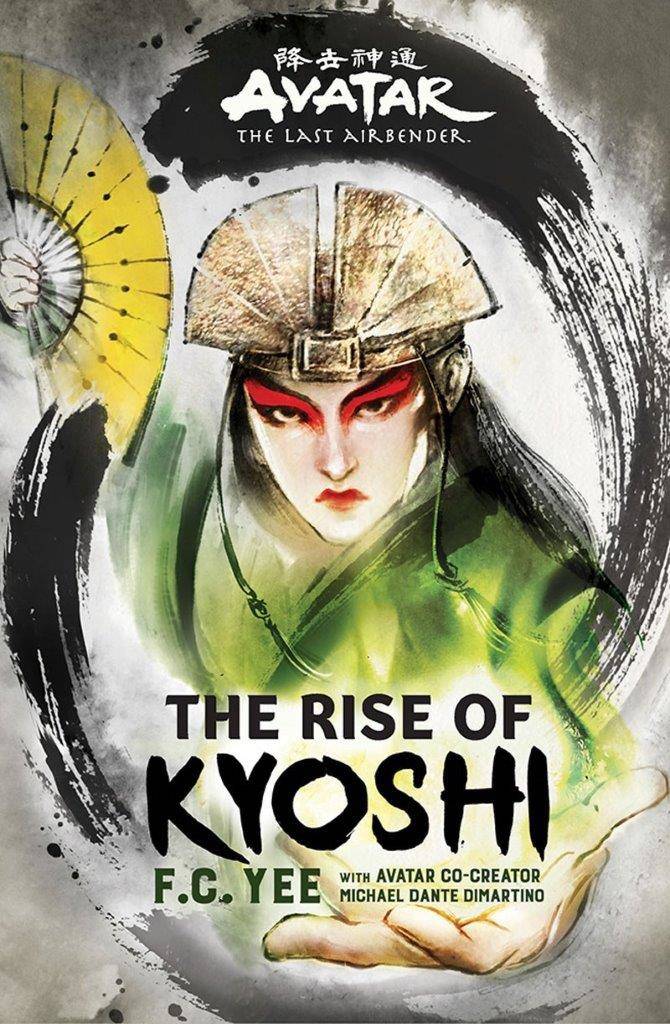 Okay, I'm pretty sure that in the few months that it's been since I read this duology, I've spoken about this book about every chance I could get. Because I think this series is probably my favorite of the entire year.
Why am I so obsessed with it?
First of all, these books take place in the Avatar: The Last Airbender universe. That's my favorite show ever, FYI. I love the universe and the worldbuilding so much, so the Kyoshi novels did more than just excite me! And when I actually read it, I definitely wasn't disappointed. The novels not only brought the universe to life- they expanded on it and gave me so much more.
Oh, and not to mention, Kyoshi is one of my favorite avatars (I'll always have a soft spot for Aang though) and her character is amazing. I loved how F.C. Lee wrote Kyoshi and her girlfriend Rangi (speaking of which- Kyoshi is bi !!! and Rangi and Kyoshi are an amazing couple). I loved honestly everything about this series.
2. Star Daughter
I actually wrote a whole post on Star Daughter when I read it a few months ago, so definitely go check it out. This was one of my favorite stand-alones that I read this year as well!
Why do I love it so much?
I am absolutely obsessed with the prose of this book. For people who don't like flowery language, this book might not be for you- but for the people who do, I highly highly recommend reading this! The way the author describes everything is just- chef's kiss.
Another reason why I loved this book was because of the Indian representation. I haven't read many Indian YA fantasies, so this book means a lot to me. There were so many times when I felt seen and represented– and while this book isn't perfect, I'm not ashamed to say that it made me cry many times.
3. Shadowshaper
This is a book I don't see getting a lot of love, sadly. It was gifted to me by one of my dear friends!
Why I recommend it:
It's been a while since I've read Shadowshaper, but I do remember some of my favorite parts of it. My absolute favorite was definitely the setting. I loved the way that the author wrote New York as a wonderfully diverse and mixed city, and also tackled the hard topics of racism and gentrification.
Not to mention that the fantasy elements were pretty cool! It was unique and while I think it was tacked on a little bit hastily, I really enjoyed reading about it.
4. Cemetry Boys
This is a book that I read just under two months ago (on Halloween!) so I haven't talked about it at all on my blog yet. Which gives me free reign to rant about it as much as I want!
Why makes me love this book?
Cemetry Boys is about Yadriel, a trans boy, and how he tries to prove to his family that he is a boy during Dia de Muertos, when his community, brujx, are making preparations to invite the dead back for the festival (but- literally). Not to mention that there's a really cool mystery involved.
My favorite part of this book was Yadriel. I absolutely adore him and he's an amazing protagonist. I also loved his budding romance with Julian! It was so sweet and while it made me super anxious sometimes, overall I loved it.
Also my favorite part is the magic. It's so darn creative- I'm obsessed with it! I loved everything about the Latine heritage and it makes me so so happy to read about the customs and traditions. The way that Aiden Thomas weaved in beautiful magic into the heritage was absolutely genius. I wish I could do it as well as them!
I loved this book so much- I highly recommend it to anyone who wants to read a novel about Latine queer teens doing awesome magic. Or, honestly, anyone.
And that's a wrap!
I really enjoyed writing this post and I hope you all enjoy reading it as well! I haven't checked my stats in a long while but I'm sure they've dropped a lot… oh well. I guess I'll just have to build up again which I'm okay with!! <33
I love you all! Tell me how you've been doing and what sorts of posts you'd like to see from me. More life posts? Bookish? Tags? Something else? I'm open to any ideas!