Hi loves!
This is Aditi, the person who writes for this blog, in case you've forgotten me since I've decided that I'm too cool to write posts 😀
I miss you all a lot and I really want to start blogging again!! But that probably won't be until mid-December (mayybe earlier but don't count on it). So I have a wonderful post from the absolutely amazing Beck @ Smellfoy Reads! Go check out her blog right now :))
I'm going to let her take it away- but before that, here's my deepest gratitude to Beck for OFFERING to write me a post (?!) and ACTUALLY DOING IT. I'm blown away.
P.S. the title is supposed to be "watermelong sugar HIGH (they HAVE to be high bc what the actual heck)". yes ;D now the song is stuck in your head- perfect!
Hey, y'all! You may think that me, the coolest person on this site, is Aditi, but NO!! IT'S NOT! IT'S BECK!! HI!! WASSUP!! THIS IS MY BLOG NOW
Tho in all seriousness Aditi IS the coolest person on this site…. I'm the coolest pile of trash on this site. And you can't say "nO yOU'RE noT a PilE oF trASh, bEcK!"
Have you met me? Have you seen me irl? I THOUGHT NOT. NO. YOu HAVEN'T. SO STOP MAKING ASSUMPTIONS.
Anyway it is meme time, my dudes! I'm going to rate some of the weird watermelon memes and pictures I have saved on my phone. I actually have a lot of those.
LET'S GET STARTED!!
Oh and most of these memes I found at this terrific instagram page:: @ireallylikewatermelons
---
#1- WATERMELON LADY
This picture actually has some history with me… My friend and I had a watermelon revolution on our class discord server because SOMEONE DELETED THE EMOJI WE MADE OF HER!! Idk why they did.
Anyway she gets a solid 69/69 for pure watermelonness.
---
#2- GRAMMELON
I feel like she'd have these dishes:
I actually have these cups.
But uhm anyway she'd probably forcefeed you watermelon flavored meatloaf. 77/1000.
---
3- AN ACTUAL MEME
STAR WARS AND WATERMELON CROSSOVER.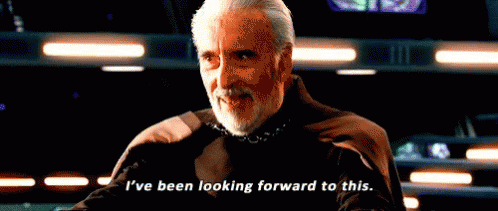 Lowkey feels abelist for making a disabled joke bUT I don't know?? I guess?? 85/150
---
#4- HARK! A CALL FROM YOUR LOVER!
I would 1978658380% answer because oh yes that's my type.
1/1 because he's the one.
---
#5- DO NOT DO THIS… YET
I love it. This kind of meme is my jam okay.
Wait. Is watermelon jam a thing? Brb
BRUH
BRUH
I WANT SOME SO BAD BUT ALSO I NEVER WANT TO SEE IT AGAIN
Anyway it gets a 10/9.
---
THAT'S ALL FOR NOW! I'D THANK ADITI FOR LETTING ME DO THIS BUT HONESTLY SHE SHOULD BE THANKING ME… JK JK JK I'M NOT THAT SELF ABSORBED THANK YOU SO MUCH ADITI IF YOU ACTUALLY TOOK THIS HAHAHAH AIGHT I'MMA HEAD OUT