I have like no energy right now. At all. But at least I'm posting semi-regularly?
Since school started and all my other classes are starting up too, I'm finding myself with barely any time. As someone notorious for horrible time management, my solution has been writing daily to-do lists split in to morning / afternoon / evening so that I know what I have to accomplish each day. It's tedious, but helpful.
Because I barely have any time to even get schoolwork + extracurricular work done, I also have like no time to spend on reading. Which sucks, because I'm kind of a book blog. In case you haven't noticed. AKA, I have no content to write about.
But then the wonderful Elli @ AceReader who must have been sent from the heavens (I'm serious, I'm that desperate) posted on her blog about if she's read the 40 most popular recent YA novels that Goodreads posted as a list, and I was like OH! Look- it's content!!
So before you read this post, go check out Elli's post because she wrote it first. Thank you Elli for saving this girl from disappearing without any content to write about.
Anyways, that was an awfully dramatic intro. Let's get onto the actual post ;)) P.S. please don't read this in the WP Reader!! read it on my actual blog. I spent a lot of time on formatting 😭
Basically, I'll be seeing whether or not I've read the 40 most popular recent YA novels to see if I'm a true book blogger (jk, you can read whatever you want and still be a book blogger, I'm kidding lalala). The thing is, I won't be able to get to all 40 of them, so I'll just be doing 20, and next post I'll hopefully do 20 more!
The Hate U Give by Angie Thomas
Yes, I have! ✅ This is an amazing book and you can read a little more about what I think about it in my post about 5 amazing books by Black authors. I haven't seen the movie yet, though.
Turtles All The Way Down
Yup ✅ I read this before I got into blogging, so my tastes were kind of basic and horrible then (not to shame anyone who likes john green. but. you know it's true.) so I remember really enjoying it. I'm sure that if I reread it now I wouldn't like it as much.
One Of Us Lying
Yes!! ✅ We're on a roll here! I read this about a year ago and it was absolutely gripping. Like, I couldn't put it down. I recommend it to people who love mysteries (but basically everyone's read it anyway…).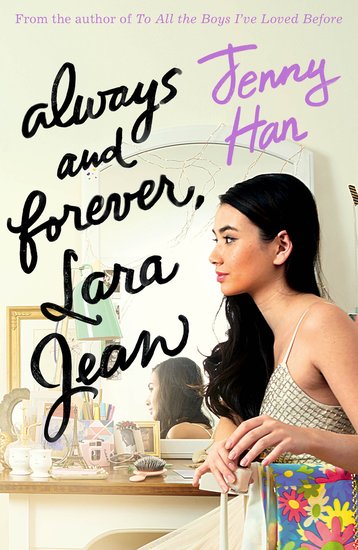 The Cruel Prince by Holly Black
Nope, ❎ I jinxed my streak 😭 I used to want to read this but it's pretty low priority for me now. There's a lot of books I'd rather read and TCP isn't even in the top 50.
Always And Forever, Lara Jean by Jenny Han
No again! ❎ I haven't read any of the Lara Jean books although I hope to get to them someday! It's probably not happening any time soon, though.
Caraval by Stephanie Garber
Yup- ✅ I read Caraval and loved it. After reading it, I realized that Julian is a literal bad boy™ which is the worst trope ever. Also, it's overrated.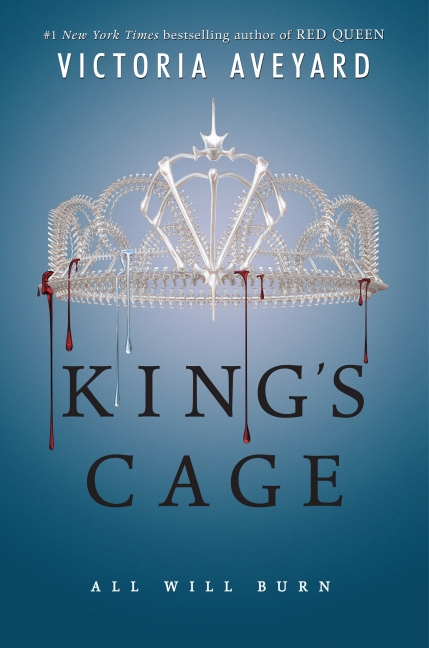 Children of Blood and Bone by Tomi Adeyemi
Yes, I have! ✅ Ironically, I also shared my thoughts about this book in the same post I linked above and will link again- 5 books by Black authors that you have to read.
King's Cage by Victoria Aveyard
Yeah, I've read this.✅ It's been a while, but I remember being enthralled with the series (before blogging). I don't think it'll appeal to my tastes now, though.
Kingdom of Ash by Sarah J. Maas
Yup! ✅ SJM is my guilty-pleasure author despite the fact that she is quite problematic. Her TOG series was so good that I convinced my parents to actually buy KoA for me, and it's one of the only books I own that I loved and got!
Lord of Shadows by Cassandra Clare
Nope, ❎ I haven't read anything by Cassie Clare, actually. I'm just wary of the fact that she wrote a sibling romance and had an inc*st kink or something. Probably not going to read anything by her.
The Gentleman's Guide to Vice and Virtue by Mackenzi Lee
I haven't read this one! ❎ I used to so passionately want to read it because it's M/M and now I'm just like,, okay… honestly, it's low priority but I wouldn't mind reading it.
They Both Die At The End by Adam Silvera
Not yet! ❎ Just like with Gentleman's Guide, I wanted to desperately read this but this is a little more interesting to me that Gentleman's Guide just a little.
Warcross by Marie Lu
No :(( ❎ Although I'm not a gamer, I LOVE reading/watching about gaming worlds so I would still love to read this. This along with another gaming book called Slay really interest me.
The Book Of Dust by Philip Pullman
I've never heard of this! ❎ Has anyone read this? This must be a relatively older book if I haven't heard of it at all… (wait nvm it's only published in 2017. and this is the author of His Dark Materials! which I haven't read lol.)
Five Feet Apart by Rachael Lippincott
I really want to read this! ❎ I know a lot of people really love it, so I'm excited to hopefully read it.
Thunderhead by Neal Shusterman
Nope ❎ I've read raving reviews of Scythe but it's not super high priority for me right now.
Carve The Mark by Veronica Roth
No, and I have no intention to! ❎ Apparently it's super problematic.
What If It's Us by Becky Albertalli & Adam Silvera
No, and it's low priority (yes like everything is low priority for me. but whatever). ❎ Honestly, I don't read too many books with a less than 4.0 average rating just so I can read whatever I think will make me happy.
The Upside of Unrequited by Becky Albertalli
Yup! ✅ When I read this I really liked it but now that I think about it, the MC was kind of creepy and hyper focused on finding a boyfriend and her sister was downright nasty. I'm not sure how I feel about it tbh.
On The Come Up by Angie Thomas
Yes!! ✅ I love this book so much- I honestly enjoyed it more than THUG (first book on the list) because Bri was an absolute queen.
And that's a wrap! This was surprisingly fun and interesting to write. The grand total of how many books I've read out of the top 20 is…
Nine out of twenty! Not horribly bad, but for some reason I thought it would be more. Like I said, interesting.
I'm going to post part two next assuming I post on time. and assuming I even post part 2 because I already counted and I've only read three. oops I spoiled part 2 now there's no content shoot. anyways. so be on the lookout for that!
Meanwhile, I have a question for y'all- do you have any post ideas for me? Because I genuinely have no idea what I should post 😭 and I'm just sort of emerging out of a reading slump so I don't have much content ready.
How many out of these 20 books have you read? Do you want to see part 2? Would you be interested in seeing a compilation of the best free fonts on Canva? (yes I'm reaching PLEASE GIVE ME IDEAS)