Hey hey hey!
I think this post is long over-due. Me, being me, has a (sort of, in my head, and very easy to forget) list of pet peeves that just tick me off… and I thought it was only fitting that I included a list for blogging, of course!
First of all, this is one of the most random posts ever, so I thought I'd start it off with a life update since I haven't been doing monthly wrap-ups since… SEPTEMBER OHMYGOSH I'M SO SUCKY *internal panic attack* :O and most of you don't know what's going on in my life lol.
Anyways, here we go!
Life Update:
Over the past couple of months, a LOT has been going on! Including activism, music, school (groans everywhere amirite?) and more. Let me just break it up a little!
Music:
I gave my first hour-long solo concert in November if any of you remember, but I also sang for half-an-hour in January too! I'm going to Cleveland in a few months for national competitions so good luck to me for that *crosses fingers*. I've also improved a bunch in violin and dance doesn't suck as much as usual 😂
(just kidding Cleveland was canceled because of COVID-19 wahh)
School:
Well, what can I say? School's getting busier by the day and as I type this up, I'm very very sick and missed two and a half days of school so I'm going to be behind as heck. We're doing argumentative writing in English and I HATE in-class essays but we're doing that
(just kidding no school for three weeks)
Also, I'm taking a class on Life Skills! This means we're cooking every week and I'M VERY HYPED FOR THAT (as you can probably see).
Activism:
This is the main one lol. I've joined several organizations that include feminist activist organizations and climate activist ones too.
theCramm- news outlet run by a teenage girl that 'crams' it into one easy read!
NOW Young Fems- youth chapter of the largest feminist organization in the USA!
Faces of Feminism- my amazing friend Vaish and I have taken over as the leaders of this amazing initiative!!
Zero Hour- a youth climate activist organization and it's soo amazing I love it!
Other:
Well, it IS the New Year!! (and decade but too many people have complained about me and my decade jokes so I'll shut up) (btw I started this draft in January so ignore this BS)
I'm looking forward to another amazing year with all of you and y'all please don't leave blogging!! Or if you do (cuz sometimes it happens 😖) tell me in case I miss your goodbye post. AND LEAVE A GOODBYE POST THANK YOU VERY MUCH. And let's exchange numbers.
And then… coronavirus. Our city and area are in a partial lockdown and we don't have school for three weeks. Everyone, please be safe!! I'm super bored though so hit me up and we can text!
In other news, I'm officially obsessed with zodiac signs and makeup tutorials that I have no use for! (Gemini here btw in case anyone else is obsessed hehe)
the pressure that comes with ARCs
This refers to both the pressure to get them and the pressure to read them. I think we've all experienced this as book bloggers (don't lie- I see right through it lol) because when you see people getting new, amazing books left and right, you also feel like you want an ARC. But once you get some, you start getting swamped with too many books to read and not enough time to read them. XD
feeling like you have to post at a certain time
Since many other bloggers have posting schedules: AKA they post on Saturdays, or on Tuesdays and Fridays, many of us might feel like we need to have them too.
… Or is that just me? *yikes*
I used to have a sort-of schedule where I posted on Wednesdays and Sundays until it dissipated. I technically stuck to the schedule for over four months, but it ended up being me posting once every three weeks- but always on a Sunday or Wednesday lol. That's not the point of a schedule so I just ditched it. 🙂
the whole blogger vs wordpress fiasco
This is SO annoying because when I used to comment on my good friend Emma's posts who changed to WP, thank god, and when I still comment on Ash's posts, it's so annoying to do that whole weird verification thingy and then I can't read the follow-up comment unless I get notifications for ALL the comments (stupid?? VERY STUPID).
Someone needs to fix this! It's just sad that people on Blogger have to go through this with WordPress all the time since most blogs ARE on WP.
time tags in wordpress URLs
I know it's just a money thing, something else to get people to buy their own domain and premium plans, but I hate that I can't just send some one my post and it's super easy for them to type in the URL.
In a sort of different topic, am I the only one who actually types in URLs from my phone to laptop often because I'm too lazy to copy-paste and send it?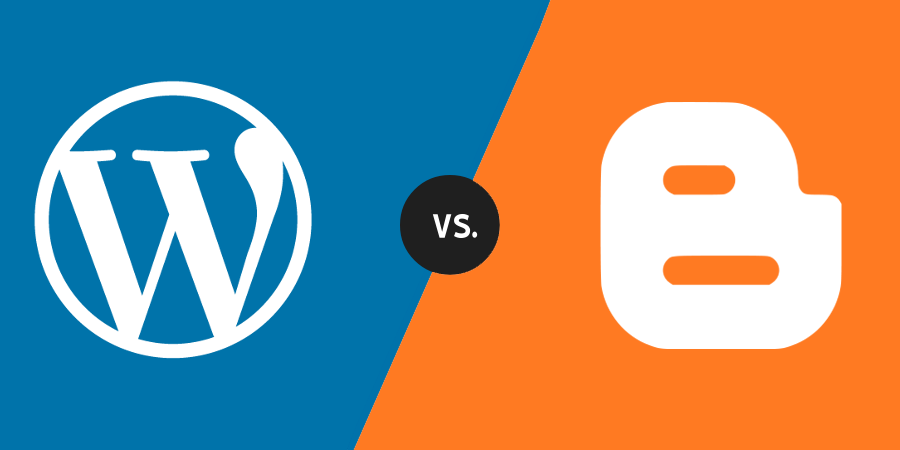 scheduling posts
This is partly tied to the fact that I feel pressured to schedule posts (see above) but also that it's not easier to actually schedule the posts! Also, I've heard Blogger doesn't let you do that? Another reason WordPress is better 😉
All WP users have experienced the annoying event when your scheduled post doesn't go up on time. It's especially infuriating when it's a blog tour post and you need to have it up on a certain time. That's when the apologizing begins haha.
the 'uncategorized' category
Ok, this is frustrating beyond end. There's a default category in WordPress which is 'uncategorized'. If you forget to categorize it or something, it'll fall into there, and I don't know why but I hate it so much. 
Yeah, that's it. It just makes me angry- anyone else feel the same way?
yucky spam comments
Finally- the one thing everyone has experienced and laughed to and wrinkled their face to in disgust. I'm not really talking about the funny spam comments- you know, where they ask you if you want a back massage and 'your post was fairly fine' or something. I'm talking about the really nasty spam comments that most bloggers get!
I screenshotted one of my spam comments several months ago and sent it to El 😂 do you remember that? Because it had a ton of vulgar words and some… quite suggestive things in it. Good thing I don't get a ton of those because that would be quite interesting.
I haven't checked my spam comments in a while, but would you guys be interested in a 'reacting to my spam comments' post? I saw them going around a while ago and really enjoyed reading them, too.
---
I hope you enjoyed reading this post!
Are you on WordPress or Blogger? Does the 'uncategorized' category bug you? Would you be interested in a 'reacting to spam comments' post? Has coronavirus infiltrated your country/state yet?
Have a wonderful day and stay safe!