Feminism is stupid.
It's completely, utterly stupid.
I mean, can you imagine that? Wanting equality? Isn't that just wishy-washy nonsense? There's obviously a hidden meaning behind that.
You may be thinking, Well, I'm a feminist! Why would you ever say that it is stupid? But I have a revelation for you. You might think you're all high-and-mighty, demanding something so radical and unachievable (come on- it's not like it even makes SENSE) but you're just poor, misguided and bored little girls.
Even the dictionary agrees that feminism is idiotic! See, look at Merriam-Webster: "the theory of the political, economic, and social equality of-" 
Oh. Well. It's not like M-W is even RELIABLE. Urban Dictionary, of course, will give us the most accurate answer. See, there's even three amazingly accurate definitions:
"The worship of self. If you are a woman. Especially if you are a deadbeat weight to society."

"Feminism is a movement full of women who seem to think that their ability to (have a baby) entitles them to bigger and better everything."

"What women who can't get (a date) turn to when lesbians don't want to be around them, either."
As you can see, the very reliable and trustworthy editors of Urban Dictionary agree with me! After all, the very radical and incomprehensible causes of equality doesn't warrant anything much!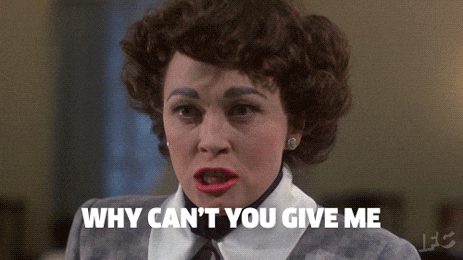 Women already have the same rights as men! They can work and eat and sleep and do everything a man can do.
Just because 1 in 3 women in the USA will experience some sort of sexual harassment doesn't mean men and women are equal.
Like, what even?? Feminists are just lonely, ugly single women who desperately want a date and build a family and all that stuff.
Plus, they can't even agree with each other on what feminism means!
Some of them say 'equality' (which at least makes sense) and some of them say equity- they probably just made up the word just to sound smart. Not like they even have brains- because they're feminists, OBVIOUSLY.
And apparently, there is something called TERFs? Trans-exclusionary-radical-feminists. What does that mean?! Like I said, they don't have any brain cells.
They always contradict themselves and yada-yada. Plus, makeup is false advertising! You can't expect men to date some girl who just wears a ton of makeup. It's basically LYING.
… It's not like women are objects that can be advertised and makeup permanently changes your face structure, though. After all, a pretty face is everything!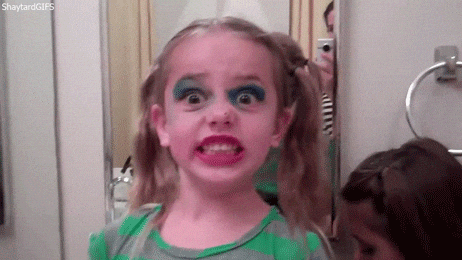 And even a store like Victoria's Secret (which, by the way, is just making women become sl*ts and wh*re around with those revealing clothes) (but obviously we demand the best and the best only! top-notch lingerie… but not like tHaT. keep your legs closed, woman!! >.<) agrees that women shouldn't be breastfeeding in public.
EW. That's so gross!
… It's not like they're just trying to keep their baby well-fed and not screaming in everyone's faces. And that breasts aren't even an inherently sexual body part.
And dress codes? They're OBVIOUSLY necessary. Imagine being a teacher at a high school with a wife waiting loyally for you back home, and seeing a bunch of high school girls dressing for attention! A bra strap showing is totally going to distract you, a full-grown man, and make you unfaithful.
And imagine being a teenage boy! You're so hormonal that you aren't even in control of your body. If you see a bra strap- my God, what would you do? Probably get freaked out because these irresponsible girls can't cover up!
Oh, no!! It's a bra strap!! SHOULDER OMJG- *faints*
Come on, no teenage boy would be able to control himself around *gasp* SHOULDERS. Or, even worse, legs. He might get turned on and be distracted from his education!!
… It's not like sending home girls for showing their collarbones distracts from education, though.
And poor Bill Cosby! He was a perfectly great man with a perfectly great life (I'm sure his wife was a doll) and a great career. And the feminists came along and completely ruined his life!! Same with Harvey Weinstein :O
… It's not like they were rapists and had over one-hundred allegations against them together.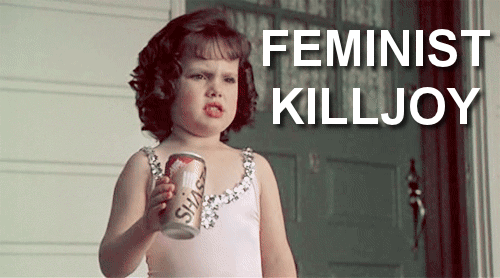 And don't forget!! The only holy marriage is between man and wife. Like the good ol' days when they practiced polygamy and had concubines and beat their wives up if they didn't give them any sons 🙂
Plus, they should all shut up about sexual assault in the workplace. The women were probably just being b*tches all the time. And if they don't want to be assaulted, just don't go to work!! #bigbrain
And if you don't want any attention, don't DRESS for attention. All men care about is your clothes. Don't walk outside in the night- it's dangerous. Someone might kidnap you. But also why would you ever be afraid of men?? That's so stupid!
Just say no if you don't want to do something. Be sure not to say 'no' in a way that's suggestive or wiggle your eyebrows or hesitate, though. Because that might sound like a 'yes'. And crop tops = yes. Your clothes speak louder than your mouth.
Still- it's not nice to say no! Friend-zoning is horribly mean. Can you imagine the poor nice guys who get friend-zoned? They were always there for you, and you repaid them by… not dating them. SO MEAN.
… It's not like you have a right to say no and don't owe them a relationship just because they're 'nice'.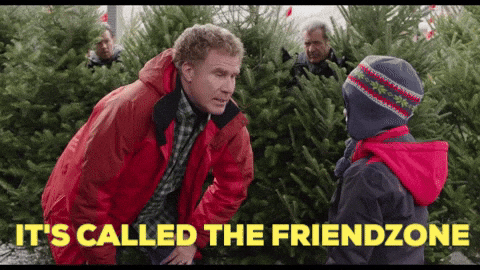 Bottom line? Feminists are crazy man-hating single loners who just need a boyfriend (even if they're not straight) (but they'll never get one since they're a feminist).
The end.
Hi guys!
I really hope you could tell that was sarcasm and irony over there… I definitely don't believe any of that lol. It's International Women's Week so I thought we should definitely do something for that! I'm a feminist and I absolutely don't understand why you wouldn't be a feminist??
Are you a feminist? If not, why? Do you agree with my points in this post?