Happy September, everyone!
*** first of all, sorry for not posting this past week. I was VERY busy. ***
This is a post that I am definitely looking forward to, not only because CLOTHES (oh darn I sound frivolous *sweats* I just like clothes??) and I'm collabing with the SUPER amazing lifestyle blogger Bayance (who's reaching 1000 followers!! if you don't know her GO FOLLOW HER NOW) and Hazi, who I just met but am really glad that I did! She has a variety of posts as well.
Once you've followed both of them, come back here please!!
This post is for Bayance's back-to-school collab season which I'm partaking in for the first time and will definitely be doing again next year!
---
1. Ribbed Tops & Ruffle Trimmings // Jeans
Ok, I love this style. It can be worn as a normal tee or a crop-top (my preferred way) and it looks great over a pair of jeans!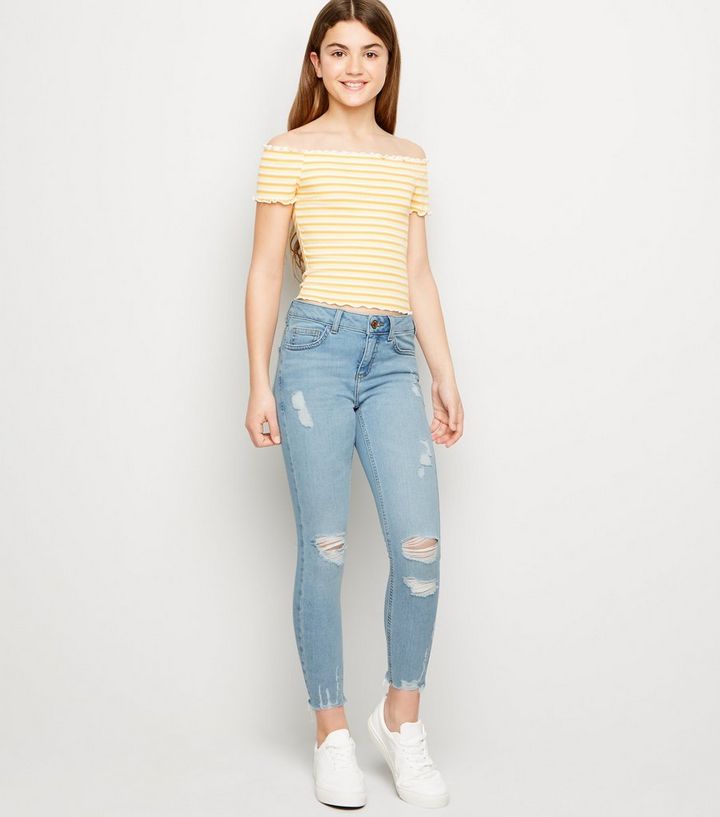 This is a twist on the classic t-shirt/jeans combo that you've worn a billion times (or is that just me??). You can spice it up with accessories, shoes, or whatever you want!
2. Boxy Tee // Athleisure Leggings
This is a bit of a twist on the previous one: same silhouette but different items that you can style differently!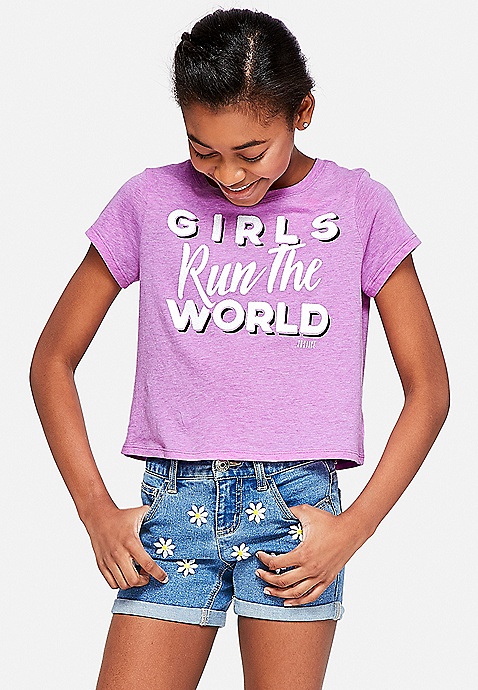 I love boxy tees because you don't need to tuck them in and they don't protrude because of that ANNOYING button on jeans (is it just me again?? comment down below if it is or isn't 😂). Leggings are the ultimate comfort and they make me feel like a bawse.
Any Superwoman fans here? >>>
3. Long sleeve // shorts
A new silhouette, a new you!
Well, not really.
Shorts are perfect for these hot August/ September days, especially in the USA. We all want to go to school lookin' nice but feelin' good as well- I'm the last person who would sacrifice comfort for fashion, so you can trust me on that.
Shorts are the key to all your problems! Try denim, cotton, whatever you want! You can always spice it up with some flowy-ness or a more tight fit.
Contrast it with the fit of your long-sleeve or turtleneck and it'll look super cute!
I love these strawberry print shorts so much! ❤
4. T-shirt // flannel // jeans
If it's a cooler day, don't be afraid to throw on a flannel- they're the most convenient because you can wear them normally or tie 'em around your waist without getting too hot!
Your t-shirt can be tight or loose, long or short- it doesn't matter, but choose your jeans accordingly.
Go for a new silhouette- if you normally wear straight legged jeans, try skinny jeans. If your closet is filled with ripped skinny jeans, try mom jeans! It's makes a basic outfit look more stylish and put together.
5. Patterned shirt/pants
Be bold, be wild, be free! Don't feel tethered to modern expectations of fashionable- I like jeans, I like t-shirts, and I also like patterns! It doesn't need to be super in-your-face, but you can opt for a polka-dotted or striped shirt (stripes are 'in' right now, if that eases your fashion-forwards mind lol) and/or animal print leggings in a darker or softer color rather than a super bright one. Try floral, or tie-dye, some that are easier to style.
---
That's it for today, folks! I hope you learned something and will maybe implement one of these styles into your school days. I'd just like to say one thing:
Everyone's styles are different. PLEASE do not think that just because you don't like or agree with one of these styles means that you don't have a great sense of style. We all like different things, and we all have our preferences!
If you would rather wear practical khakis or one of those adorable flippy sequin shirts, go for it! I'm not here to tell you what's right or wrong. You be you!
Once more, I'd like to thank Bayance for giving me the opportunity to collab with her and Hazi! You can find Bayance's post here and Hazi's post here.
How did you like this post? Do you wear any of these styles? Do you have any other suggestions? What should I keep in mind? I need ideas x