Hey everyone! I'm back from my short break. I didn't exactly notice the absence of blogging too much because I was really busy, but I spent some quality time with family, which was nice 🙂
Thanks, Bibi, for tagging me! (I am so sorry that I'm doing this, like, almost a month after you tagged me?? Sorry! And please continue tagging me :D)
from Bibi's blog
1. The struggle of getting started:
A book or series you struggle to begin because of its size
I usually don't get influenced by the sheer size of books- I'm notorious for devouring HUGE books in days. But I still haven't started Eragon, the first book of the inheritance Cycle. I don't think it's because of the size, though. Or maybe it is…
---
2. Cleaning out the closet:
A book or series you want to unhaul
Oh. Well. I kinda don't own a lot of books? I think everyone assumes that you need to OWN books to be a bookworm (or dragon), but I'm that exception kid who doesn't own, like, anything. Yay. I don't really mind, though. Anyway, I'll probably only read the book around 5 times max (unless it's HP or something).
---
3. Opening windows and letting fresh air in:
A book that was refreshing
It's not an all time fav or anything, but I just read The Fixer by Jennifer Lynn Barnes, which is different from my usual choice of books.
It's more of a political action mystery thriller sort of book. Yeah. Also I love the cover 🙂
---
4. Washing out the sheets:
A scene you wish you could rewrite
That one scene in the Selection series (I can't remember which book) where Maxon and Celeste were… yeah, that one *cringes internally*. HE TRIED TO JUSTIFY IT PLEASE NO. And ALL of Allegiant, because I just hated it. The ending of Land of Stories. There's a lot, actually.
---
5. Throwing out unnecessary knick-knacks:
A book series you didn't think was necessary
So this one's slightly hard, because I only read books which I deem worthy of my time (unless it's for school), so I don't really have anything specific in mind. But I do have a vague recollection of the Shadow Children series by Margaret Peterson Haddix- I just remember not enjoying it and giving up… yeah, I don't really know.
---
6. Polishing Doorknobs:
A book that had a clean finish
Honestly, none of my favorite book series' have had absolutely clean finishes- I shudder to think about Harry Potter, Percy Jackson is still kinda building, Land of Stories just had a horrible ending (my friend wants to make everyone die XD), and The School For Good and Evil is still going on? I think? I'm not even sure what's going on with Sonan Chainini now *shrugs*.
So I would have to pick The Sun is Also a Star by Nicola Yoon because she didn't finish with a happily after. She ended her story on a hopeful, happy note- but there's still room for life to happen. She also gave the reader room to imagine.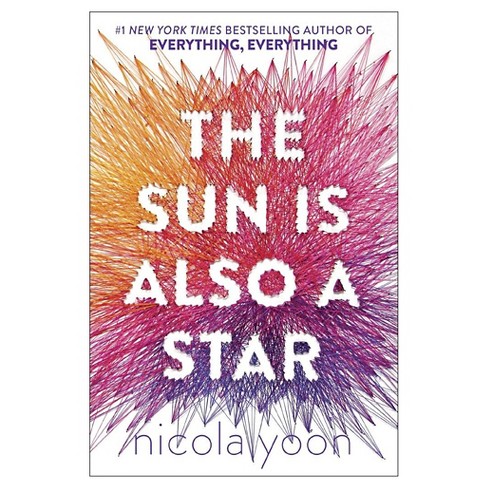 ---
7. Reaching to dust the fan:
A book that tried too hard to relay a certain message
I don't really have anything in mind? I seriously don't know lol.
---
8. The tiring yet satisfying finish:
A series that was tiring yet satisfying to get through
Hmm. On Bibi's answer, she stated that the Blue Phoenix series was tiring because of the main character's personality, but my book series is tiring in a different way. Also, it's actually many book series' together. These are all the books under the Rick Riordan umbrella. It was tiring because there were so many pieces to put together and so many books that we had to wait for, but it's still worth it (it's definitely not over yet, but the arcs of the original main characters are mostly over for now).
Oh, and then the Hunger Games. Tiring because it was too much romance for my 4th grade brain to handle and satisfying because I got a solid ending.
and anyone else who wants to do it! Just link back to this post and if you want, leave a comment below so I can check out your post!
Have a great day everyone, and I'll be back soon 😀